Balker Farm – Reroofing agricultural buildings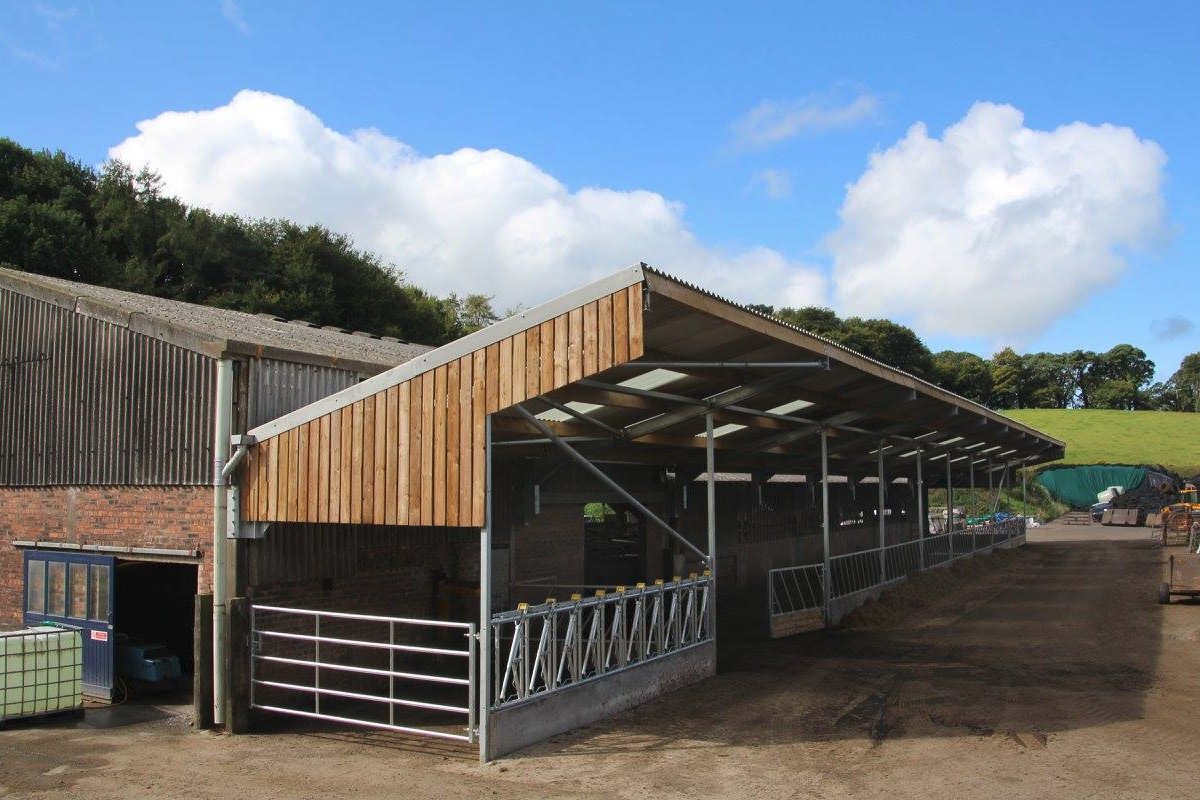 The Brief:
To provide a new cantilevered roof high enough for a tractor to pass under, and another roof to cover over a passage between two sheds of different ages,
constructions, heights & materials! By finding solutions to these design problems and also adding new rooflights inside the cow sheds has created a much brighter,
lighter, airier environment for the cows.
The Clients said:
The client is delighted with how both structures have worked out and looks forward to increased fertility in the cows in the Spring due to the improvements made to their housing.