Runner up award for best architects practice at Scottish Home Improvement Awards 2017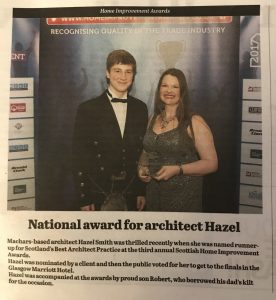 Delighted to have recently received the runners up award for best architect practice at the Scottish Home Improvement Awards in Glasgow, thank you to the client who nominated me and to all who then voted.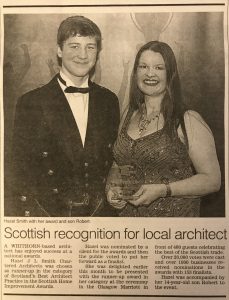 Thank you to the wonderful team at Home Improvement Awards for a fantastic awards ceremony/dinner and to Stuart Churchill for the photographs.
I must thank also our local press for the great support and coverage they've given me.
With thanks to Galloway Gazette, Stranraer & Wigtownshire Free Press and Dumfries & Galloway Life magazine.