Baltier Farm – New Agricultural Complex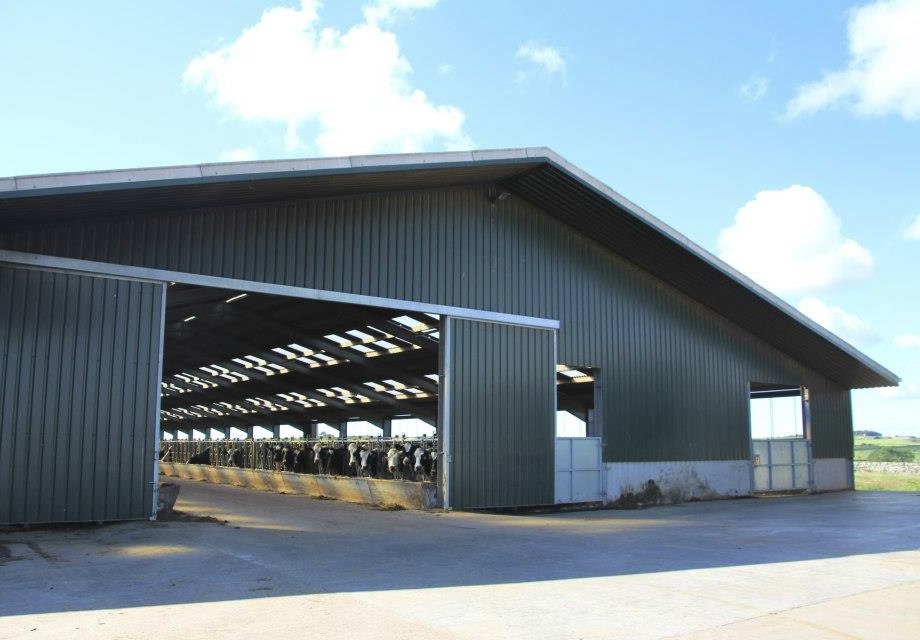 BALTIER FARM – New Agricultural Building Complex
The Brief: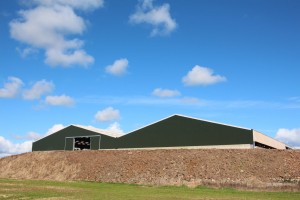 Twin span cow sheds, formation of underground slurry storage and erection of silage pit and feed store at Baltier Farm.
The buildings comprise of a twin span shed (200ft x 300ft) 60.96m x 91.44m  with an eaves height of 4m, which contains 438 cubicle beds, a 50-bail rotary milking parlour and two underground tanks for slurry storage. The slurry tanks contain 14,904.7 m cubed of slurry (3,278,574.3 gallons) and were formed on site by insitu concrete. The steel work within the tank is encased in concrete.
A silage pit and feed store, 30.48m x 60.96m  (100ft x 200ft),  with an eaves height of 9m. They are steel framed structures with concrete walls, juniper green cladding sheets and grey fibre cement sheeting to the roofs interspersed with rooflights.