High Mains – Garden Room Extension to Traditional Farmhouse: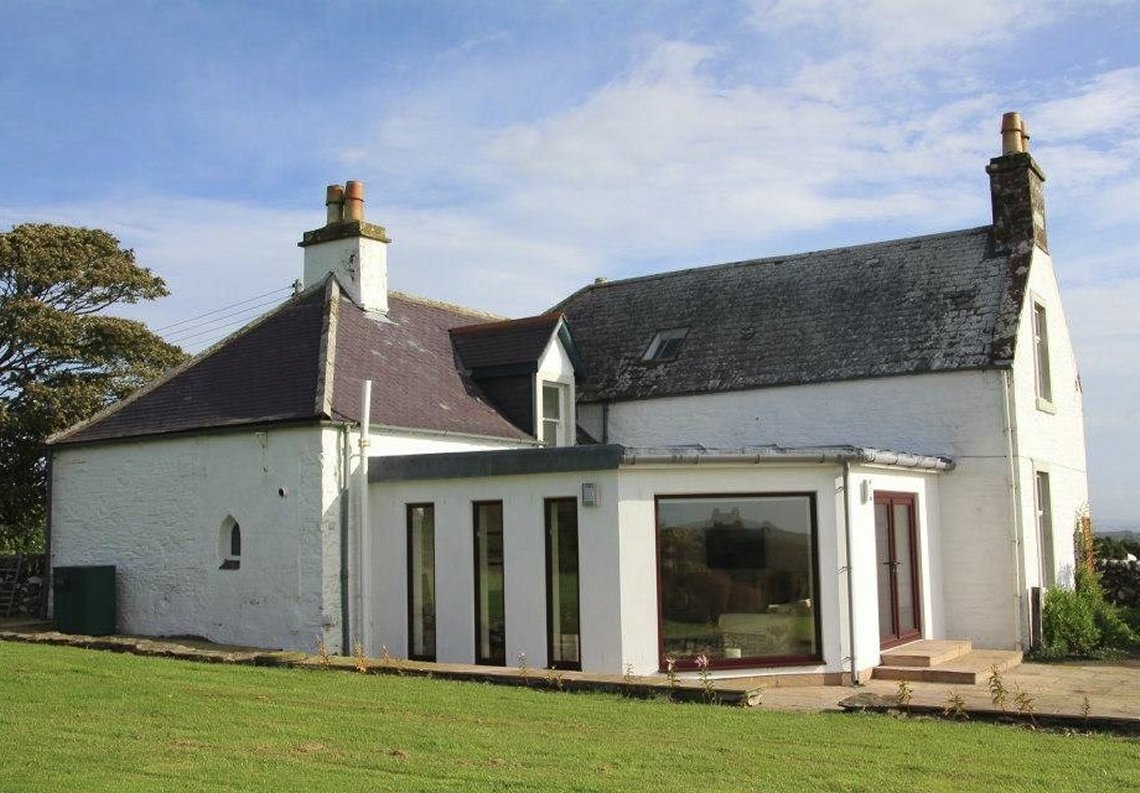 HIGH MAINS – Extension to Traditional Galloway Farmhouse:
The Brief:
The clients wished to build an extension to increase the floor area downstairs and maximise light into the existing kitchen and living area providing an open plan living space with visual links to the garden.
A design was agreed upon that provided access to the garden from double doors onto a patio, and also with slit windows creating views of the landscape, whilst a large picture window framed the view across the countryside, whilst maximising the sunlight and warmth gained deep into the plan.
The construction was blockwork rendered, with a lead roof and uPVC windows and rainwater goods.
The building works were completed on time and within budget.
The clients are delighted with the end result and enjoy having visitors who always exclaim 'Wow!' on entering the room for the first time!
The Clients said:
"We are delighted with the work that Hazel Smith has undertaken for us.
Right from our first discussion about plans for a garden room/kitchen extension through to the completion,
Hazel was on hand to listen to our needs, take our ideas into consideration and execute them successfully.
She dealt efficiently with the planning and building warrant department.
The whole service was swift and trouble free. We now have an amazing extension taking full advantage of the location, light and the views.
The house has also become more energy efficient with this addition.
We were hoping that the extension would enhance the house and our day to day lives, but we had no idea it was going to look this good;
both inside and out. It is much better than we could have foreseen."